By integrating Wacom EMR technology into its digital pen, LAMY is bridging the gap between the analogue stationery world and the digital creative world. With the bundle offer in our two online shops, this highly valued partnership is now rounded off. With the purchase of this bundle you get the best of both worlds - the natural writing experience of the LAMY AL-star black EMR and the natural drawing experience of the creative pen display of the Wacom One.
Get the best of both worlds.
The Wacom One is so much more than just a tablet. In fact, it increases your productivity at work, gives a boost to your creativity and improves your everyday life by giving your smartphone a bigger screen - no matter where you are. The intuitive operation makes it easier to work with your mobile phone and the surface gives you a natural feeling when writing and drawing. Like drawing with a pen on paper.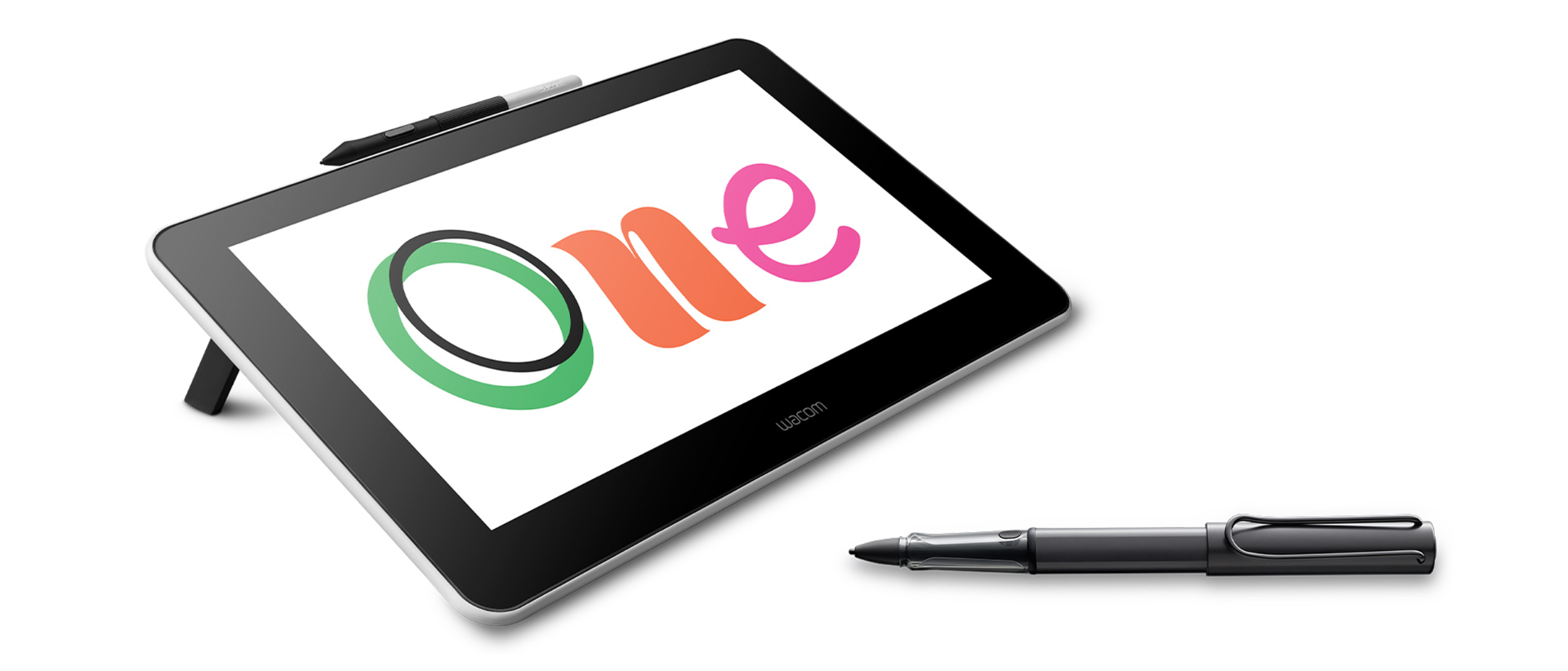 This powerful bundle offers you technology of the highest standard. Ready when you are! Curious?
Tip: swap pen tips
This product is an exclusive bundle from WACOM and Lamy. In order to be able to use the LAMY AL-star EMR optimally on the WACOM one tablet, you should equip it with the supplied writing tips from WACOM before use. We have shown you exactly how this works in the drawing below.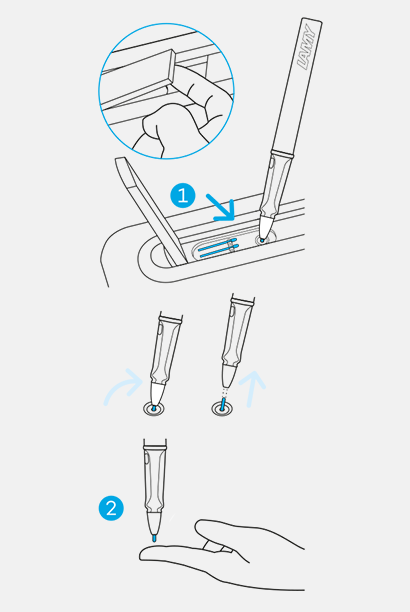 If you want to experience the best of both worlds, all you have to do is swap out the pen tip. Swap the glass surface pen tip that came with the LAMY AL-star black EMR with one of the pen tips in the bar on the back of the Wacom One.
On the one hand, the LAMY AL-star black EMR was developed for glass-smooth surfaces. On the other hand, the Wacom One offers a surface with friction, giving you a natural pen-on-paper feel.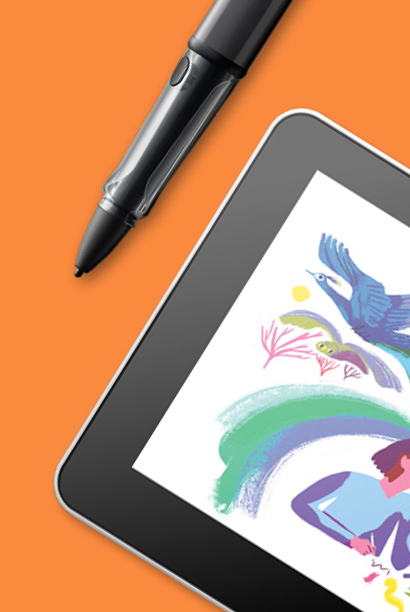 Based on the housing of the LAMY AL-star rollerball, this digital input pen was developed for tablets, smartphones and notebooks. Equipped with Wacom's patented EMR technology, the LAMY AL-star black EMR works completely without electricity - without a battery or charging.
Have you already visited the new Wacom eStore? Learn more about the Wacome One Pen Creative Display here. Check it out and see what's new.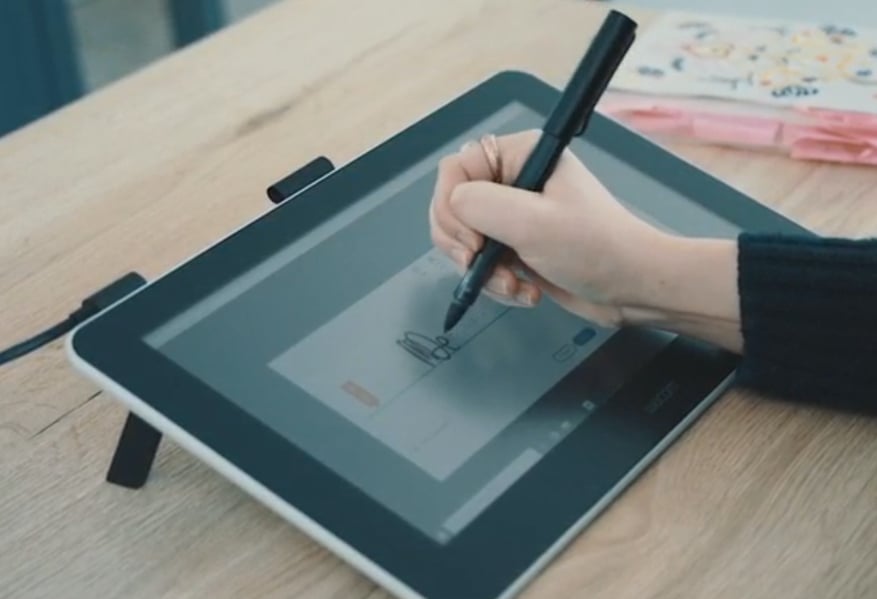 In the office
Just like mobile phones used for business, tablets are being used more and more in companies today. They are particularly useful in meetings when you want to look something up on the Internet or in your network. With the LAMY AL-star black EMR you can easily create screenshots and annotate presentations to write down your ideas and come back to them later. Editing documents just got a lot easier too.
While learning
As soon as your children learn to write, they will probably start using a LAMY AL-star fountain pen. Today there are many applications that help you to learn to write even better. With the LAMY AL-star black EMR, they are now able to do this with the writing experience they are used to from school. And if they're not in school now, but start learning to write this way, they're getting used to a feeling of writing that they're likely to experience in school.
For creative work
There are also plenty of creative uses available to you on most Android devices. What is trending among adults in the stationery sector has also reached the digital world: coloring books. Whether painting by numbers, mandalas or simple to complex line drawings - coloring books are intended to relax and are therefore a worthwhile hobby for many, for example during your lunch break after a strenuous meeting.
While playing
If you're one of those people who can't relax while coloring in coloring books or mandalas and the like, then maybe little games are your favorite way to relax. With the LAMY AL-star black EMR you can be faster and more precise and have an advantage over other players.